The Third Automodellismo Show took took place on 5th May 2013
Although it was a Bank Holiday, where potential visitors and exhibitors could have been elsewhere, many turned up. So thanks to all who came along; those who bought their 'interesting' full-size cars and to the Village Hall Committee for providing the infrastructure.
Inside...
The Automodellismo Award for the best model display, sponsored by Paul Fitzmaurice of little-cars.com, was awarded this year to MRO F1 Engineering, masterminded by Mark Oakley, who builds Formula 1 cars in 1:12 to exacting detail

ABOVE: Mark - on the right, centre image - receives his award from the Volvo Hopper owner, Colin Hughes. Right : one of Mark's twin sons, Phillip, admires the trophy with his dad. Phillip's twin brother, Thomas, is webmaster, so click on any of the three photos for the MRO website.

BELOW: Alex and Tony's Motorsport Table.

BELOW: Some early American racers from the West Berkshire Scale Model Club. Note the Moebius Chrysler 300 in the centre.

BELOW: Yes they did race Trabants in Jagermeister colours! As seen on the Locate and Cement display.

ABOVE: Tricky some of these bike kits - as on Locate and Cement stand.

BELOW: Watford Club's Jon Rackham's detailed and air-brushed AMT '61 Ranchero

ABOVE: Britmodeller members in deep discussion

BELOW: The Monogram 1:12 scale 1957 Chevy on the Milton Keynes Scale Model Club stand.

ABOVE: Part of the Car and Bike SIG (SIG = Special interest Group if you are unaware!)

BELOW: Ian and Rod Knott's 'Motor Museum in Miniature'.

Co-organiser Paul Fitzmaurice on his little-cars.com stand.
The other co-organiser Mat Irvine's display of just some of his model cars he has built over the years - with an admirer!
The smiling Vince Brown of modelsforsale
While outside...
ABOVE: Village resident Ian Willis bought along his immaculate MG-TF again

BELOW: Another village resident, and a regular exhibit at these Shows, Adrian Hughes' 2009 Mustang

ABOVE: New for this time, a Triumph GT-6 from Steve Abbot

BELOW: A rare Bond Equipe - basically a Triumph Herald with a fibreglass body! Owner Bob Buckby

ABOVE: Also a first time for this Jaguar XJ-6 of Alan Woodward

BELOW: We got another Mustang from Malcolm Hayes. This is a 1994 Convertible

ABOVE: Mike Clark bought his tricked out PT Cruiser along for the second time

ABOVE - and BELOW

Colin Hughes' amazing Volvo Estate Hopper! Hydraulics - bottom right - allow the suspension to raise an lower at will! Note the colour scheme - inside and out - and the fact drivers seem to be getting younger and younger...
---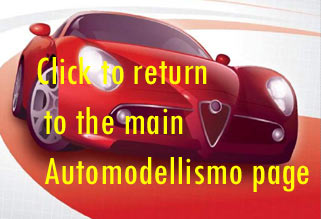 ---